Buying or selling a home should be more than just an average, run of the mill experience, during which you grind your teeth, squirm uncomfortably and fake a smile across the closing table. In some people's lives, this transaction will be the largest financial transaction that they will ever conduct. The experience of the purchaser or seller should parallel the importance of the transaction.
Having a prepared attorney to represent you, gives you the peace of mind that this important transaction is being handled by a professional, with your interests in mind. So go ahead, smile genuinely at the other parties take a relaxing deep breath and even lounge in the chair at the closing table. You've made the right first move to have chosen Francesca Annunziata-Asllani to represent you..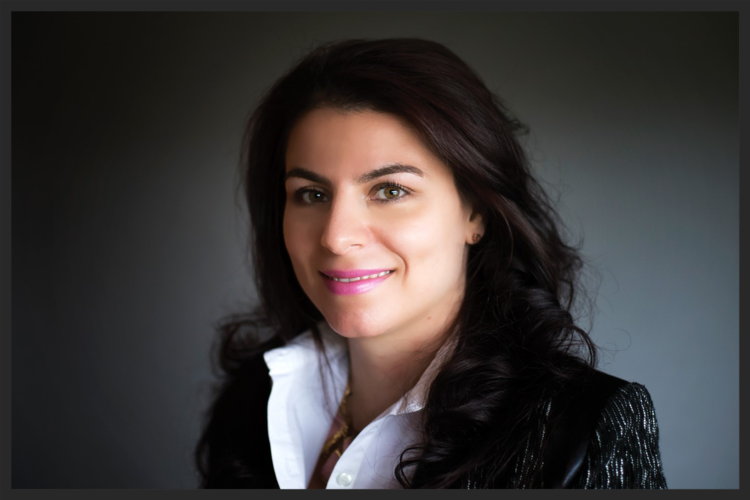 Francesca Annunziata-Asllani, Esq.
Co-Founder/Partner
---
Francesca Annunziata-Asllani, Esq. is a founding partner of the firm, where she mainly represents clients on residential and commercial real estate transactions and lender representation.
In her broad legal practice Francesca continues to represent numerous major institutional lenders (both retail and wholesale) by closing real estate transactions where she serves as lender's attorney and settlement agent. On the private lending sector, she is Counsel to numerous hard money lenders and private lending institutions in commercial and residential real estate transactions in the New York Metro Area. Francesca, drafts and reviews loan documents, settlement statements, handles lender's funds safely and securely, and conducts professional closings. She is a expert in collateral review, and re-construction and prides herself on her extensive knowledge of the NY CEMA process (Consolidation, Extension and Modification Agreement), often being able to salvage transactions that suffer from defective collateral, and therefore saving the borrower thousands of dollars in New York Mortgage Recording Tax.
Francesca is attentive to her client's needs and makes herself available freely in order to allow her clients to have open access to her. As part of representing purchasers and sellers of condominium and cooperative apartments, Francesca conducts thorough due diligence and presents her clients with a review of the most important findings that affect one of the most signification financial transactions of the client's life – the purchase of their home. She aggressively negotiates contracts to obtain terms most favorable to her clients, whether they are purchasing or selling. She maintains a system of transparency and constant communication with her clients which is always welcomed and appreciated. Francesca has a special place in her heart for first-time home buyers, and always takes time to explain the process from beginning to end, so that her clients are always informed and so that there are no surprises.
Francesca is a member of the American Bar Association, New York Bar Association and Nassau Bar Association. She also represents clients who are members of the following legal plans: ARAG, LegalEase, Teacher's Union, UFT and Postal Service Benefit Union.
Francesca attended Saint John's University in Queens, NY for her undergraduate studies where she graduated cum laude with a Bachelor of Science degree in Legal Studies. She went on to complete her legal studies at the Nova Southeastern University Shepard Broad Law Center in sunny Ft. Lauderdale, Florida. She is admitted to the practice of law in New York, as well as the Eastern and Southern Federal District Courts of New York.
George S. Asllani, Esq.
Co-Founder/Partner
---
George S. Asllani, Esq. is a founding partner at Annunziata & Asllani where he manages the day-to-day operation of the firm, and focuses his practice in matters relating to commercial and residential real estate, business and corporate representation, and is the head of the firm's civil litigation practice.
In his real estate practice George has worked extensively on closing a large number of residential and commercial transactions in New York, where he has successfully represented and counseled buyers, sellers, and developers. He also routinely represents major institutional lenders and select private lenders in real estate transactions, both as settlement agent, and as legal counsel, where he drafts and negotiates loan documentation, reviews and comments on title and survey matters, and expeditiously handles the logistics of closings (both at the table or in escrow) to ensure a favorable outcome for all parties. George's expertise in handling real estate transactions is amplified by his deep understanding and knowledge of title insurance and title related matters in New York, having recently served as underwriting counsel, for a number of years, to one of New York's most highly regarded title companies, Prestige Title Agency in Manhattan, NY.
George's litigation practice encompasses a number of fields, such as complex contract disputes, personal and commercial debt enforcement, and other routine civil matters. He also represents numerous corporate entities in their business matters, such as counseling clients on the formation of entities, drafting and reviewing corporate documents and tailoring amendments to accommodate the needs of corporate clients. His corporate and business practice includes start-ups as well as mature and experienced companies.
George is a member of the American Bar Association, the New York Bar Association and the Nassau and Suffolk Bar Associations. He has written many authoritative articles on the topics of real estate, and is a published author.
George completed his undergraduate studies at The City University of New York, Queens College with a degree in political science. He then pursued his legal education and graduated Cum Laude from Widener University in Delaware (now the Delaware Law School) with specialization degrees in trial advocacy and criminal law. George is currently admitted to practice in New York, New Jersey and the District of Columbia.
---
Although we focus on real estate matters, we are a full service law firm and we are able to assist our clients in matters related to corporate and business filings and formation, contract review, trusts, wills and estates as well as some family law matters.
Feel free to contact us here for more information on how we can be of assistance to you or your business..